Reforestation Programs
Environmental protection, a new word comes out recently. But long before people have the awareness of environmental protection, the land had already gone through desertification because of excessive husbandry and cutting down tress which resulted in over 4 billion dollar losses. Right now, there are 110 countries that are under densification threats which is the main reason of hunger and poverty as well as sand storms. How to prevent the land to be desert has been at the top of the Government's agenda while the most effective way should be reforestation turning deserts into green lands.
In Apr. 2006, Mr. Yuen Shu Wah, Chairman of CMW group cooperated with Liu Baochuan, a local entrepreneur (who sold his business for reforesting) and invested HK$1 million to Baochuan pasture, setting up a joint venture company 'Gratia Reforestation Limited' in Ningxia.
In 2011, Mr. Yuen Shu Wah invested and established a new company 'Alxa League Springfield Forest Limited' to contribute his effort to desertification. The company started the construction of non-commercial forest project in Alxa League, Inner Mongolia in Jul. 2011, planning to plant trees of 30,000 mu.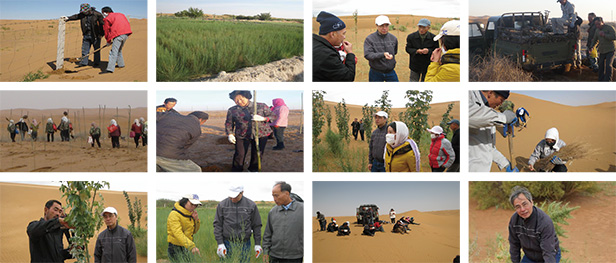 [
Visit for more
]