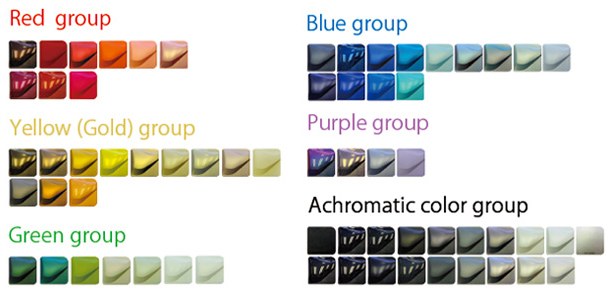 1 .Symbolism
Symbolization/Futuristic/Utopia/Mystical/Spectacle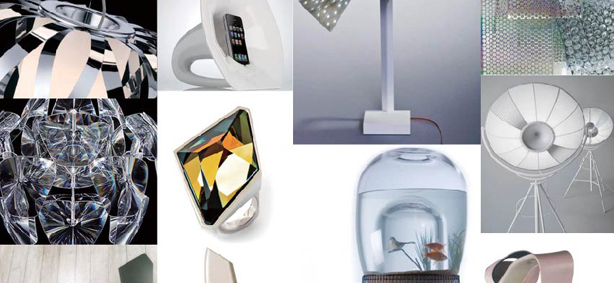 Explaining this theme


Nowadays, there are many products with symbolic designs, and these products also have mysterious/ideal/striking characteristics.Moreover, you can see that such designs are suggesting a brand new usage or concepts.
In order to express such trend, we designed our samples, with transparent or shinny characteristics.
Describing our samples/colors


Creating symbolic styles, that could go with various designs.
Expressing substrates' unique features.
Surface effects


Creating the strong and glossy surfaces like Aluminum panels.
Feels like matte, but strong interference pearl pigments/foils are being used.
Creating enamel texture and surface with mellow impressions.
2 .Leather Touch
Touch/Natural Materials/Raw/Leather/Only one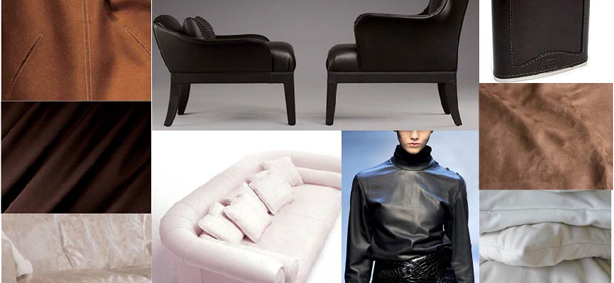 Explaining this theme


We tried to create the leather appearance and touch by paintings.As you see,fashion industries are paying attention to leathers recently, and the latest products have a very realistic leather surface.
For this theme, we have arranged something that looks like natural leathers,and you would even feel a sense of comfort from these materials.
Describing our samples/colors


Leathers are made with all kinds of techniques nowadays, so we tried to
achieve such textures and colors.
Surface effects


Expressing soft and thick leathers.
Creating the soft and moist feeling of leathers.
Trying to create raised fabric such as deer leathers.
Creating the leather texture that has become soften over the ages.
3 .Fluoresce Energy
Fluo-nuance/Neon accent line/LED/Sporty remix/Pop design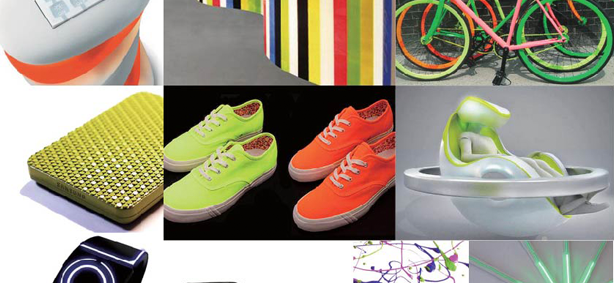 Explaining this theme


In recent years, it is very trendy to use LED and fluorescent colors on sports products, so as to display activeness. We thus tried to express this trend on our products, too.
Describing our samples/colors


Fluorescent colors are very energetic, and our goal is to create such energetic feeling on our samples. Also, creating the neon light characteristics that are emitting a weak light.
Surface effects


Looking like flat, without any particles.
Arranging high glossy surface with bright and fluorescent colors.
Also, trying to create the neon light look that is emitting a weak light.
4 .Rural Slow Life
Rural/Perma-culture/Slowdown/Break from competition principles/Locavore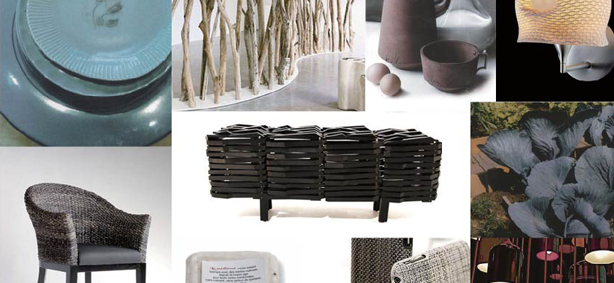 Explaining this theme


Away from the hustle and bustle of the city, this theme is set from the trend seeking peaceful human life. We tried to create the opus, which remind us of the rural place, and makes us feel like time slowly goes by.
Describing our samples/colors


These samples seem like they are made of natural materials.
Color variations in this theme would make people feel calm and warm.
Surface effects


Making hard and rough surfaces, which you can observe from ceramics and porcelain.
These surfaces are designed after glazed porcelains which are deep in color and characteristic.
This surface could remind you of various sheep wool which is composed from a lot of pigments.
5. Classical Review
Classical/Simple shape/Modern vintage/Dandyism/The 30's style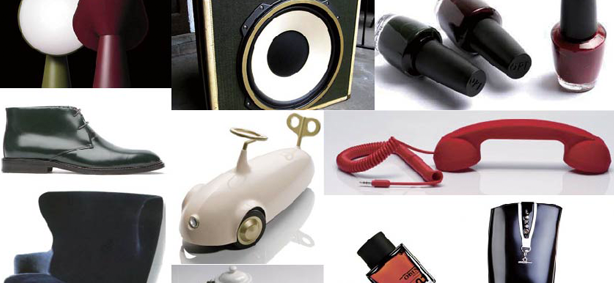 Explaining this theme


Classical Review is emphasizing that the classic style is coming back now, and this kind of style is very elegant and basic. Instead of having way too many decorations, we tried to arrange the simple forms with a touch of modernity.
Describing our samples/colors


These samples are affected the designs from around 30's, but you can see a touch of modern styles, too.
Surface effects


These surfaces are like polished nails, which are very deep in colors.
A flowing appearance, with the use of dense colors and metallic floating effects.
Trying to create the surfaces like raised fabric. 1evelvet.
6 .Absolute Details
Urban technology/New design/Absolute color/Sophisticated/Leading edge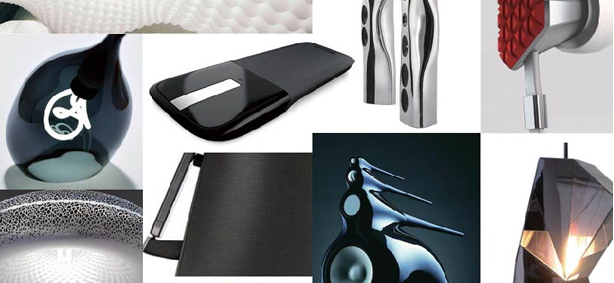 Explaining this theme


This theme was inspired by the cool designs, with state-of-the-art technology.
This sort of design does not have many color variations. Usually, selected colors are being used for such advanced products, and are making the products look utterly cool and well-refined.
Describing our samples/colors


These colors are achromatic/neutral to express coolness, and they are sometimes combined with elegant red color.
Surface effects


Creating sand-blast metal surfaces.
Smooth surfaces without any particles.
Creating soft and elegant surfaces, by using to visualized illusion(moire).